It's hard to believe how all those small air leaks and inadequate insulation levels in your home can add up to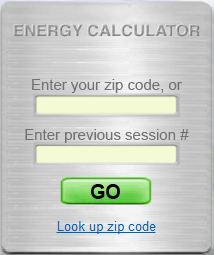 big electric bills during the summer and winter months.
That's why Mississippi County Electric offers its members a free home energy audit to help you discover those small leaks that increase your summer cooling and winter heating bills beyond what they should be.
A specially trained Energy Use Specialist will visit with you in your home and evaluate its energy efficiency. If requested, he can complete a computerized energy audit form that provides you with an estimated heating and cooling cost analysis based on present conditions of your home. The audit will also show recommended improvements that can be made to the home to reduce energy use.
Click here for the Department of Energy's Home Energy Saver.
For more information about Mississippi County Electric's Energy Audit program, click here to contact us or call Member Services at 870-763-4563 or toll-fee 800-439-4563.